07968 524693
nicola.thrive@gmail.com
Finding the right counsellor for you is vital and is known to be the main factor in the success of counselling so finding someone you trust and feel comfortable with is key.
I aim to help you feel at ease so that trust grows and you are able to be open and share, knowing that what you say and how you feel will be understood, held in confidence and not judged. Together we are able to explore your thoughts and feelings and their roots, support you to face any current hurdles and to make the positive changes you choose for the future.
I have been interested in human behaviours, emotions and the way we relate to each other since I was a child and was always drawn to supporting friends and family through difficult times which developed into voluntary work with a charity then onto formal training.
Alongside qualifications and training, I have over almost ten years varied experience working with adults and young people in different settings. I run a private practice for clients of different ages, am referred clients by an EAP (Employer Assisted Programme where businesses refer staff for counselling) alongside my long held role as School Counsellor supporting students and staff.
I am a qualified Supervisor and supervise other counsellors, supporting and monitoring their practice.
There are many different types of counselling and it can be confusing!
I offer Person Centred Counselling alongside CBT (Cognitive Behavioural Therapy) and Solution Focussed Therapy and they, plus many other supporting approaches, provide me with a 'tool box' to draw from in providing therapy to meet your individual needs.
I also weave Mindfulness and Creative Therapies into sessions if they suit you.
In my previous professional life, I qualified as a MBTI® Certified Practitioner and can offer this self-assessment personality tool as a way to help people understand themselves and others more clearly to improve relationships, both personal and in the work place.
Qualifications
Level 4 Diploma in Therapeutic Counselling
Level 3 Certificate in Counselling Skills
Level 5 Certificate in Counselling Supervision
Certificate in Child and Adolescent Counselling
Certificate in Cognitive Behavioural Therapy
Certificate in Sand Play Therapy
Certificate in Counselling Adults, Cruse Bereavement Care
Certificate in Counselling Children and Young People, Cruse Bereavement Care
Certificate in Group Facilitation
Certified MBTI® Practitioner
Transactional Analysis TA101
Training
CAMHS courses covering Self Harm, Anger Management, OCD, Eating Disorders, Depression.
Family Therapy
Young Minds Certificate in Self Harm
MBCT (Mindfulness Based Cognitive Therapy) Programmes
Working Online and phone-based Counselling
Domestic Abuse DASH Training
Governing Bodies
BACP Registered Member 165024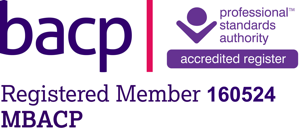 Contact details:
07968 524693
nicola.thrive@gmail.com
© Copyright Nicola Phelps Counselling